Profile

Free Account
Created on 2011-12-28 02:27:03 (#1297750), last updated 2014-11-30 (146 weeks ago)
807 comments received, 1,868 comments posted
45 Journal Entries, 57 Tags, 0 Memories, 46 Icons

About

Mini Bio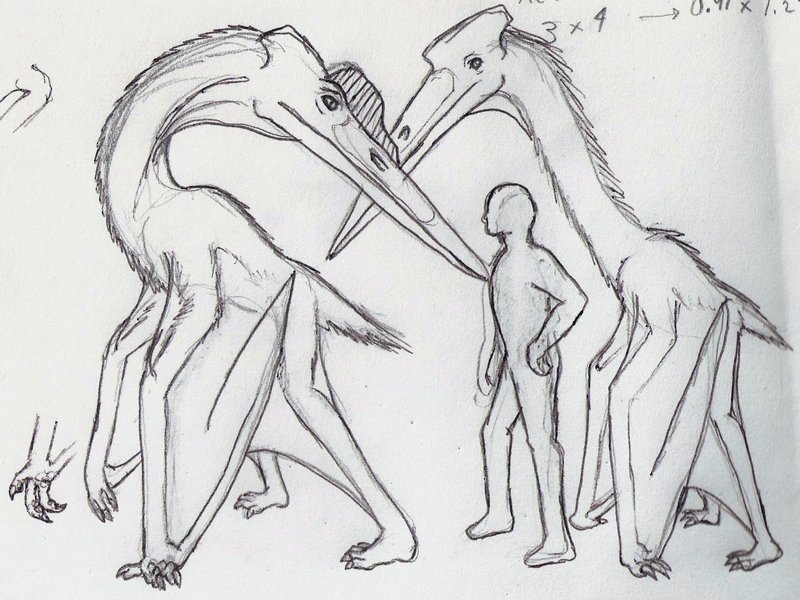 Because scale drawings are useful. The one on the right is a more anatomically correct Quetz - that is, more Wittonesque - though I guess it should be bigger.
Played By various skybaxes from James Gurney's
Dinotopia
.
Janine.
Janine Farehouse is a character from Scott Ciencin's
Dinoverse
, which came out in 1999. She's taken from late in the book - not from when Ciencin split them into
I Was a Teenage T. Rex
and
The Teens Time Forgot
; there are minor changes between the versions of the story.
She is a fourteen year old girl in the body of a large pterosaur. She communicates through telepathy and also has empathic powers.
Quetzalcoatlus
Huge
pterosaurs
. They're awesome. And not really dinosaurs; it's a common misconception.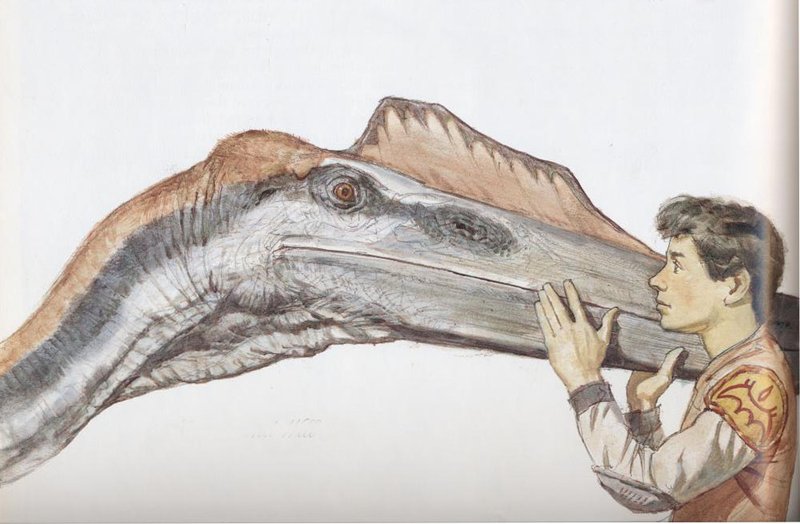 (and her one cameo in a later book, post when I'm taking her from.)

Connect
a gigantic beak, air sacs, anatomical improbability,
being different
, being the pinnacle, betram the ankylosaurus,
bodyswaps
, candayce the leptoceratops, carving stone, casual empathy, casual telepathy, creating paint from fruit,
dinosaurs
, dinoverse, display crests, efficient lungs,
exploring
,
fishing
,
flight
,
flying
,
freedom
,
gliding
,
graffiti
, impractical time travel,
keychains
,
kites
, leaving a mark, loki the quetzalcoatlus, losing humanity, making things from shells, mike the tyrannosaurus,
nicknames
, not being in juvie, not home, not moriarty, not seeming vulnerable, not the popular kids,
pride
, pterosauria, pycnofibres,
running away
,
sarcasm
,
shells
,
tagging
, the m.i.n.d. machine, the mesozoic,
the sea
,
time travel
, trick memories,
useless trivia
, weird time travel,
wings

People
[View Entries]

Communities
[View entries]

Member Of (5):

Subscriptions (5):

Administrator Of (0)

Feeds
[View Entries]

Subscriptions (0)

Linking
To link to this user, copy this code:
On Dreamwidth:
Elsewhere: